National Trust

Visitor Guides
Problem
National Trust wanted a new kind of publication to inspire all members of a visiting family to discover, and be inspired by different aspects of a property.

Solution
A booklet that can be read in two ways.

When reading the z-folded booklet in one direction, visitors are encouraged to 'Take a closer look' at the key elements of a property (in the example below, Cotehele's bustling quay, mill, chapel, orchards and riverside garden).

When turning the booklet over, the reverse allowed users to 'Dig a little deeper' and discover more intimate details of the property eg. why it's such a special place for the people who live, work at or regularly visit.

Additional challenges and puzzles are included to keep children of all ages engaged (or simply kept quiet by counting the number of flowers on a wall covered in surface pattern design by William Morris).

The booklets have been rolled out across a number of Trust properties helping visiting families discover the true essence of each, as told by the people who hold the properties most dear.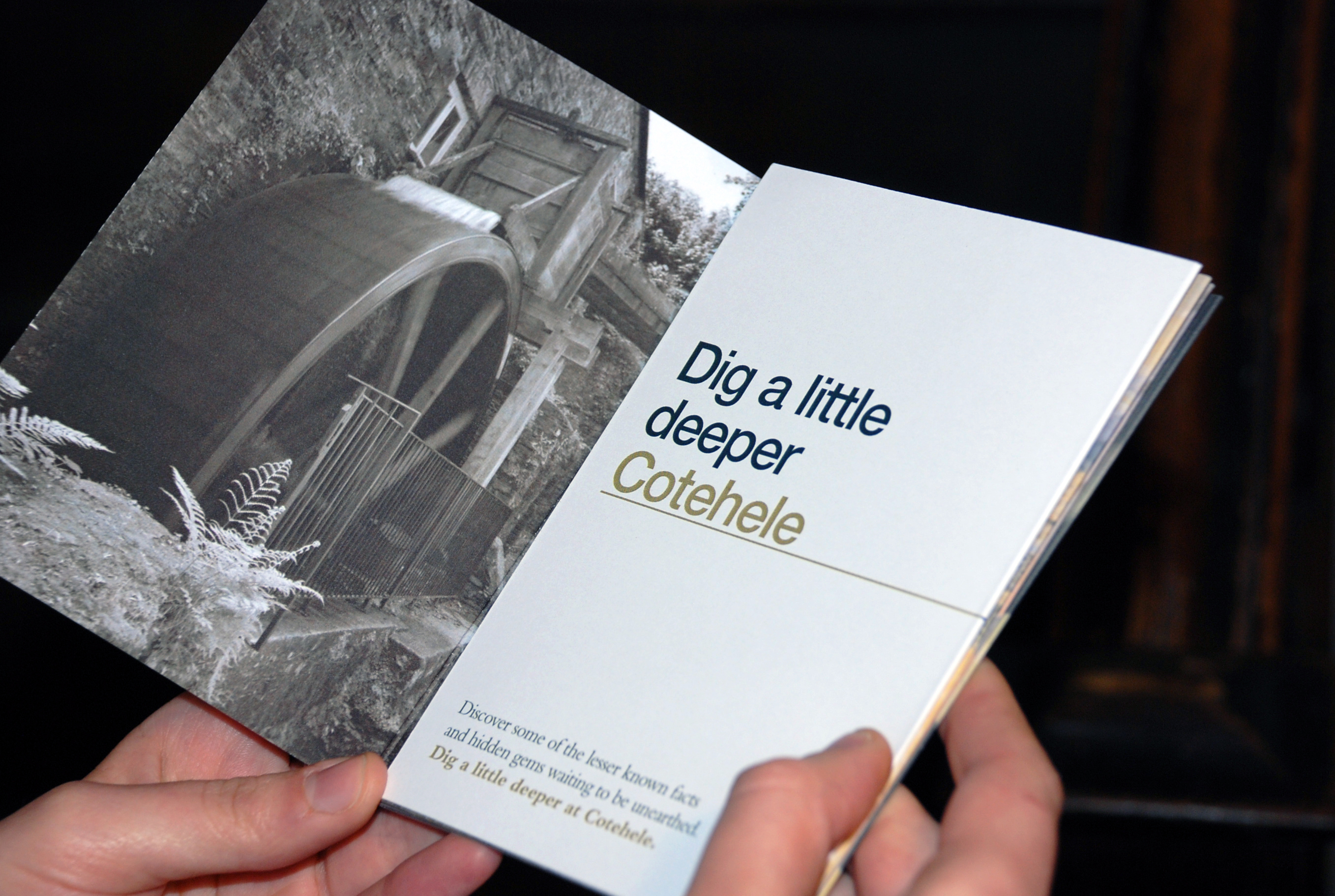 This work was created while working as a designer at bwa-design.
---
© 2020. Mr Matt Davis • Made in Leeds, UK