Coffee Eight Hundred
Brand Identity / Naming




Created while working as a designer at Squad


---
How could two ex-accountants reposition themselves—and gain a reputation—as trusted coffee connoisseurs?

Phil and Tom had a great brand story; they just didn't realise it. When they turned their backs on accountancy to make and sell great coffee, the funny thing was, their new business was still all about bean counting. An organising idea: seeing the coffee world in numbers, was created. This combines the obsessive precision required to make it as accountants, with a love of great coffee.

This was playfully written as an equation:

PRECISION + LOVE = COFFEE EIGHT HUNDRED

To create the wordmark, I designed a bespoke typeface, inspired by the three wheels of Phil and Tom's converted Piaggio Ape 50 van:






Naming

Why 800? Coffee is thought to have 800 distinct flavour characteristics (compared to 400 for wine). 'Coffee Eight Hundred' aimed to shift the focus from simply being a coffee business (a commodity) to a high-quality artisanal foodstuff, having more in common with wine.

All that was left to do was help define and tell this story, using it to create lots of potent little ideas to give the brand a distinct personality.


Phil and Tom's Piaggio Ape 50 van:


Shots of coffee became measured in bean counts: 42 beans in a single shot, 84 in a double. I even went to the lengths of counting (well, guess-timating) the sugar crystals in a packet:





Van livery message: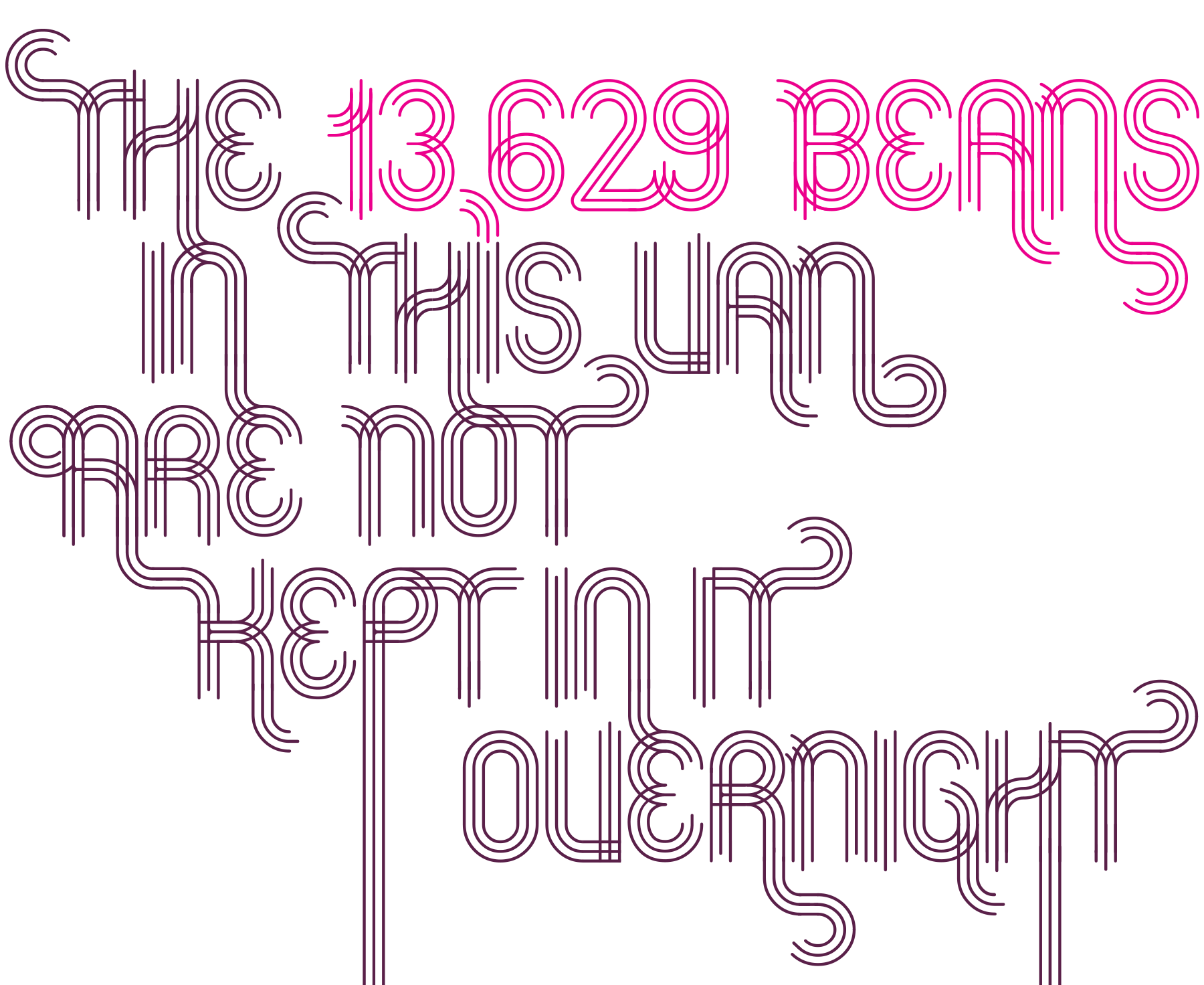 ---
---
© 2020. Mr Matt Davis • Made in Leeds, UK